---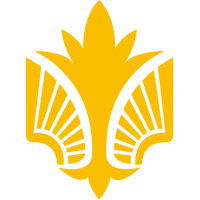 Angel Feather (エンジェルフェザー Enjeru Fezā) is a clan from the nation of United Sanctuary. The clan is themed around angels who are tasked with the medical care needs for all of Planet Cray. The units of this clan are based on doctors, nurses, hospitals, and anything else that has to do with healing. There are different groups within the clan, each with their own medical field of expertise. In Cardfight!! Vanguard (V Series Anime), Suiko Tatsunagi uses this clan and in Cardfight!! Vanguard: Shinemon, Tatsuya Tachibana uses this deck.
Playstyle
Angel Feather is a versatile clan that focuses on manipulating the damage zone and using it as a toolbox. They can build a field by superior calling cards from the damage zone and swapping cards from the hand with the damage zone. Many of their effects reward damage zone manipulation, mostly in the form of increased power or shield value. They can further manipulate the damage zone by healing and inflicting damage on themselves with the purpose of activating triggers during the damage check.
Angel Feather has access to the Protect Imaginary Gift, which compliments their already versatile playstyle with extra defensive opportunities.
Known/Notable Fighters
Design
Races
| Name | Type | Description |
| --- | --- | --- |
| Angel | Shared | Winged holy humanoids who specialize in support and medical studies. |
| Golem | Shared | |
| High Beast | Shared | |
| Workeroid | Shared | |
Themes
| Name | Type | Description |
| --- | --- | --- |
| Celestials | Sub-clan | Azure-winged angels who specialize in the medical needs of warfare. |
Sets containing Angel Feather Cards
Booster Sets
List of Angel Feather Cards
Grade 0
Grade 1
Grade 2
Grade 3
---
Community content is available under
CC-BY-SA
unless otherwise noted.