"
The bind zone is an abyss that traps cards within its boundaries, and prevents either player from directly using them.
"

—Cardfighter's Column, 13/11/2015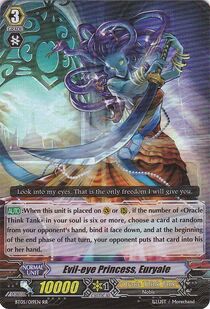 Bind (バインド Baindo) refers to the action of moving a card to its owner's bind zone. The bind zone is located to the right of the drop zone, outside the field. The bind zone is a public zone, but only the owner of the face down cards in the bind zone may look at the information on them.
Cards are placed into the bind zone face up unless otherwise specified. Face-down cards in the bind zone do not have any information and cannot have any information applied to them.
List of Cards
Gallery
Community content is available under
CC-BY-SA
unless otherwise noted.