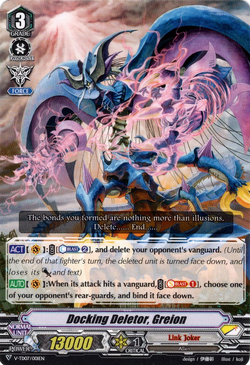 Alien (エイリアン Eirian) is a race found in the Nova Grappler, Dimension Police, Etranger, and Link Joker clans. Alien is a generic label used to refer to any form of life not native to Cray, and thus many of them congregate in the clans of Star Gate. Aliens come in a wide variety of forms, and some are even indistinguishable from humans.
In Nova Grappler, aliens serve as combatants in the Nova Grapple, and many of Nova Grappler's prominent units are aliens, but they tend to take a backseat to Nova Grappler's battleroids. Aliens are more prominent in Dimension Police, with two of Dimension Police's factions, the Enigmen and Cosmic Monsters (including Zeal) being composed of aliens. The aliens of Link Joker compose the Deletor and Starhulk sub-clans.
---
Trending pages
All items (275)
Community content is available under
CC-BY-SA
unless otherwise noted.