"How Do You Film With This, Anyway?"
 is the 10th episode of 
Bermuda Triangle: Colorful Pastorale
.
Plot
Sonata finds a empty Cineorb and decided to try filming. While deciding on what to film, Ardi gave her the task to film the village festival.
録画されていないキネオーブを見つけたソナタは、撮影に挑戦してみることに。だが、何を撮りたいのか悩んでしまったソナタに、アルディは村のお祭の記録映像に依頼する。
Video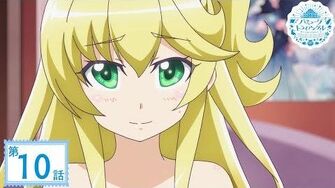 Gallery
Community content is available under
CC-BY-SA
unless otherwise noted.