"Become a Small Light, and Shine"
 is the 12th and last episode of 
Bermuda Triangle: Colorful Pastorale
.
Plot
Altrough Verata was from Pearler, the four friends still feel uneasy about her. Then the Azarashi Post brings along a bundle of letters that Canon had sent.
パーレル村出身だったヴェラータ。彼女の都会の雰囲気に居心地が悪い4人。そこにアザラシ郵便が持ってきたのは、以前から出され続けていたカノンの手紙の束だった。
Video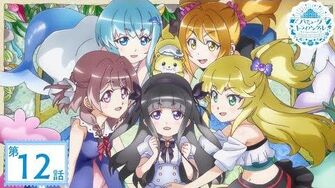 Gallery
Community content is available under
CC-BY-SA
unless otherwise noted.