"Boldly, with Everything You've Got"
 is the 4th episode of 
Bermuda Triangle: Colorful Pastorale
.
Plot
Cineorbs containing movies were found, but they plays sounds like those in haunted house. During the search for documents on the projectors in the library, Serena encountered the three children.
映画の入ったキネオーブは見つかるが、再生されるのはお化け屋敷のような音声のみ。映写機の資料を求めて図書館に向かう途中、セレナはちびっこ3人組に遭遇する。
Video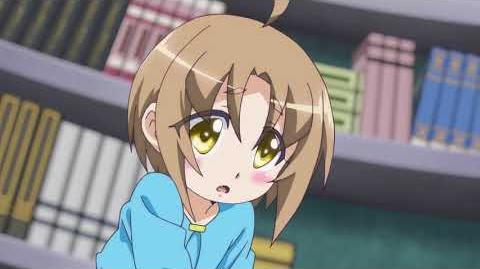 Gallery
Community content is available under
CC-BY-SA
unless otherwise noted.