---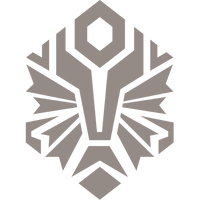 "Dimension Police" (ディメンジョンポリス Dimenjon Porisu) is a clan from the

Star Gate nation, which has Imaginary Gift

. This clan is themed around an interdimensional police force, as well as the villains and monsters they protect the universes from.

Playstyle
Dimension Police focus on having an immensely powerful Vanguard with high-powered and difficult-to-guard attacks. They have dangerous Vanguard effects that activate when they hit certain power or criticals thresholds, such as extra criticals, more power to itself or the rearguards or even a second Vanguard attack. In order to reach these power thresholds, Dimension Police rely on their rearguards to increase their Vanguard's power or criticals. To improve the high-pressure attacks, Dimension Police has a certain focus in the Grade 3, giving skills to the grade 3 as shield and intercept, having skills if you have many grade 3 in your field, dealing damage if you reveal a grade 3 in your drive check even superior riding a grade 3 in the attack phase.
Dimension Police has the Force Imaginary Gift, which they can use to further increase the Vanguard's power or criticals.
Known/Notable Fighters
Design
Races
Themes
Sets containing Dimension Police Cards
Booster Sets
Extra Collections
List of Dimension Police Cards
Grade 0
Grade 1
| Card Name | Race | Type |
| --- | --- | --- |
| Battle Heroine, Enola | Human | Sentinel |
| Commander Laurel | Alien | |
| Cosmic Hero, Grandrope | Battleroid | |
| Dimensional Robo, Daibrave | Battleroid | |
| Dimensional Robo, Daifalcon | Battleroid | |
| Dimensional Robo, Daigyro | Battleroid | |
| Dimensional Robo, Daijacker | Battleroid | |
| Dimensional Robo, Dailander | Battleroid | |
| Dimensional Robo, Daimariner | Battleroid | |
| Dimensional Robo, Daiprop | Battleroid | |
| Dimensional Robo, Daiscooper | Battleroid | |
| Dimensional Robo, Daitiger | Battleroid | |
| Dimensional Robo, Gobiker | Battleroid | |
| Eternity Chaser | Battleroid | |
| Excavation Monster, Mogdrilla | Alien | |
| Eye of Destruction, Zeal | Alien | |
| Glory Maker | Alien | |
| Heat Source Monster, Genelaser | Alien | |
| Lightning Saucer | Battleroid | |
| Magical Police Quilt | Human | |
| Masked Police, Elvino | Human | Sentinel |
| Metalborg, Mist Ghost | Battleroid | |
| Miracle Fairy, Larabi | High Beast | |
| Miracle Pretty | Alien | |
| Operator Girl, Haruka | Workeroid | |
| Sludge Monster, Drohedd | Alien | |
| Twin Order | Battleroid | |
Grade 2
| Card Name | Race | Type |
| --- | --- | --- |
| Cosmic Hero, Grandvolver | Battleroid | |
| Cosmo Beak | Battleroid | |
| Devourer of Planets, Zeal | Alien | |
| Dimensional Robo, Daiboat | Battleroid | |
| Dimensional Robo, Daidragon | Battleroid | |
| Dimensional Robo, Daidumper | Battleroid | |
| Dimensional Robo, Gofire | Battleroid | |
| Dimensional Robo, Kaizard | Battleroid | |
| Endless Float | Battleroid | |
| Mad Scepter X | Battleroid | |
| Masked Police, Grander | Human | |
| Metalborg, Lionetter | Battleroid | |
| Metalborg, Ur Buster | Battleroid | |
| Miracle Cutie | Alien | |
| Miracle Dandy | Alien | |
| Platinum Ace | Alien | |
| Potent Poison Monster, Dakgiri | Alien | |
| Quick Hero, Active Mask | Alien | |
| Star King's Ambassador, Ginguard | Alien | |
| Subterfuge Unit Commandant, Secilia | Alien | |
| Toxic Monster, Gelsludge | Alien | |
Grade 3
| Card Name | Race | Type |
| --- | --- | --- |
| Battle Unit Commandant, Glegio | Alien | |
| Battlefang, Helltiger | Battleroid | Force |
| Black-clad Top-tier Deity, Bradblack | Battleroid | Force |
| Dark Dimensional Robo, "Яeverse" Daiyusha | Battleroid | Force |
| Enigman Storm | Alien | Force |
| Galactic Beast, Zeal | Alien | Force |
| Great Cosmic Hero, Grandgallop | Battleroid | Force |
| Masked Police Leader, Silbard | Human | |
| Metalborg, Sin Buster | Battleroid | Force |
| Miracle Beauty | Alien | Force |
| Original Saver, Zero | Alien | Force |
| Roaring Beast, Audion | Alien | Force |
| Super Dimensional Robo, Daiarm | Battleroid | Force |
| Super Dimensional Robo, Daikaiser | Battleroid | Force |
| Super Dimensional Robo, Dailiner | Battleroid | Force |
| Super Dimensional Robo, Dairoller | Battleroid | |
| Super Dimensional Robo, Daiyusha | Battleroid | Force |
| Super Dimensional Robo, Daizaurus | Battleroid | Force |
| Ultimate Dimensional Robo, Great Daiyusha | Battleroid | Force |
| Ultimate Salvation Combination, Aidambulion | Battleroid | Heal Guardian |
---