Episode 113: Who's the Vice-Captain!? is the 9th episode of Cardfight!! Vanguard: Season 3 in the Cardfight!! Vanguard Anime.
Plot
Now that the Miyaji Academy Vanguard Club is official, the club must now choose a captain and vice-captain. Aichi Sendou is quickly appointed captain, but only Shingo Komoi is interested in becoming vice-captain. However, the next day everyone wants to be the vice-captain. They decide to resolve the matter by cardfighting. Misaki Tokura defeats Shingo, then Kourin Tatsunagi defeats Naoki Ishida. As Misaki and Kourin prepare for their deciding fight, Naoki suffers an attack of self-doubt. After hearing Naoki speak passionately about why he wanted to be vice-captain, Misaki and Kourin realize that their reasons are shallow, and they agree that Naoki should be the vice-captain. Shingo also concedes, and Naoki is appointed.
Video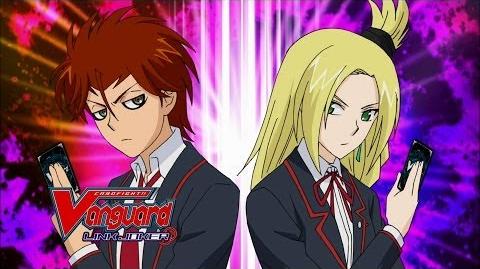 Community content is available under
CC-BY-SA
unless otherwise noted.