Episode 132: Last Dance! is the 28th episode of the Cardfight!! Vanguard: Season 3 in the Cardfight!! Vanguard Anime.
Plot
The battle between Ren and Asaka continues. Ren, having successfully shielded himself, break rides another Mordred Phantom. He superior calls Blaster Dark Revenger with it's skill, allowing the vanquishing of Lilian. During his twin drive, Ren revealed a heal trigger, allowing him to even the score before dealing the 5th damage to Asaka.
During Asaka's turn, she announced her desire for Ren to be her doll, to be the Queen's doll. She then crossrides into Silver Thorn Dragon Queen, Luquier "Яeverse". Using her skill, she superior calls Maricica from the soul, adding the relevant power to her. She begins her attack on Ren, who guarded her attacks even though Asaka pulled a Critical Trigger.
Ren proceeds to put up a grand finale which Asaka wanted to see. Once again, he break rides another Mordred Phantom. Ren superior calls his 3rd Blaster Dark Revenger, retiring Maricica and calls his last Blaster Dark Revenger from his hand. He starts off by telling Asaka to stay with him. Asaka struggled as pieces of her memories with Ren reappeared in her mind. Ren ends off the match with an attack from Mordred Phantom.
The trio went off in search for Tetsu together. Ren figures that Tetsu would be at the rooftop where it would be appropriate for the last boss. He ascends to the rooftop and confronts his Reversed friend.
Video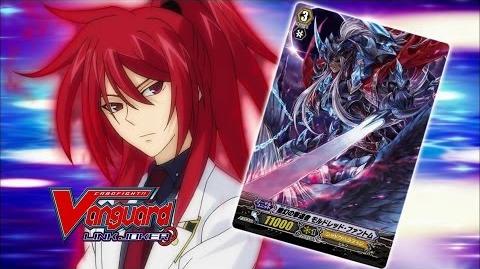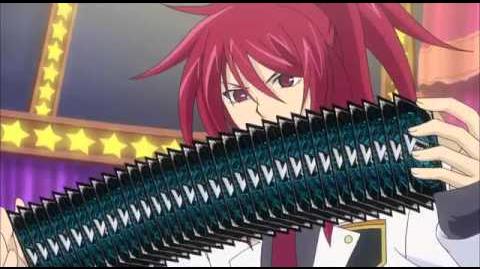 Community content is available under
CC-BY-SA
unless otherwise noted.