Episode 133: The Traitor General! is the 29th episode of the Cardfight!! Vanguard: Season 3 in the Cardfight!! Vanguard Anime.
Plot
Ren Suzugamori confronts Tetsu Shinjou, who has been reversed, on the roof of the Team Foo Fighter headquarters building. As they fight, Ren asks Tetsu who reversed him, but Tetsu refuses to anwser, instead chastising Ren for not taking his role as leader of Foo Fighter seriously. Ren reminds Tetsu of how they first met, when Ren doggedly insisted that Tetsu fight him until Tetsu eventually agreed. However, Tetsu claims to have gained new insight and declares that he will make Ren into the king of Foo Fighter that he always should have been...
Video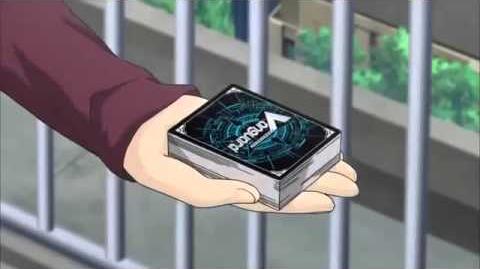 Community content is available under
CC-BY-SA
unless otherwise noted.