Total Annihilation! is the 46th episode of Cardfight!! Vanguard: Season 3 of the Cardfight!! Vanguard Anime.
Plot
Naoki Ishida defeats Shingo Komoi and frees him from being reversed. While waiting for Shingo to recover, Naoki remembers how he had previously followed Maki Nagashiro to a hidden room where she reversed him. Naoki, followed by Shingo and the members of the Student Council, returns to the hidden room where he finds Maki waiting for him. A fight begins, and Naoki manages to keep up with Maki. However, Maki claims that because Naoki has a heart full of loneliness, he has no choice but to accept being reversed again. Naoki falters, but Shingo reminds him that he is no longer alone and Naoki pulls himself together and defeats Maki. Aichi Sendou and Misaki Tokura arrive shortly afterward, and are told by Shingo about how Naoki chose not to tell them his plans so that Aichi wouldn't worry. Upon hearing this, Aichi resolves to stop hesitating and heads out to confront Takuto Tatsunagi, Toshiki Kai and Kamui Katsuragi...
Video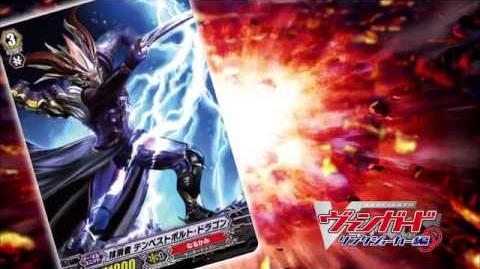 Community content is available under
CC-BY-SA
unless otherwise noted.