"Legion" is the 165th episode of the Cardfight!! Vanguard Anime, and the 2nd episode of the Season 4.
Plot
Even Misaki who has better memory retention lost the memory of Aichi. Kai and Misaki enter into a cardfight, and Misaki gets a glimpse of her first cardfight but her opponent is covered by a shadow. She is wondering why her usually vivid memory is so blurry. Misaki rides Omniscience Regalia, Minerva and unleashes a devastating Limit Break, pushing Kai to 5 damage. Kai then rides Seeker,Sacred Wingal which seems to trigger something in Misaki.Kai then recounts how he hurt people with Reverse and how Aichi saved him. He then activates his Seeker, Sacred Wingal new ability, Legion. At first, Ishida thinks its a regular superior call, but it's actually an ability that allows 2 units to share the vanguard circle.  After Kai releases Legion, Misaki sees Blaster Blade Seeker, which starts to look like Aichi. Kai tells Misaki to trust what she sees and she regains her memory of her first fight with Aichi and Team Q4. It is later seen at the end that unseen figures are talking about how Kai, Ishida, and Misaki have regained their memory of Aichi and say how they have to stop them.
Video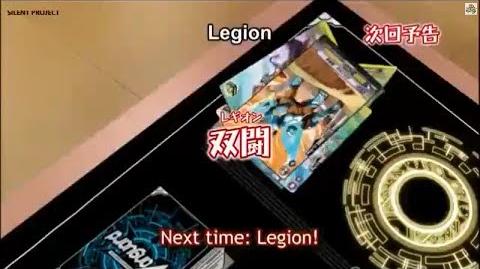 Community content is available under
CC-BY-SA
unless otherwise noted.