"The Announced Truth" is the 14th episode of Season 4 of the Cardfight!! Vanguard Anime.
Plot
The battle between Naoki and Gaillard has ended. Naoki, who lost, faced his judgment. Then, Kai challenges Gaillard but Kourin appears and challenges Kai to a cardfight. While cardfighting, Kai noticed that Kourin uses Link Joker on her free will. As the fight heats up, Kourin spoked that Aichi's wish is to not rescue him. But Kai's team refuses the truth. Then it's up to Kourin to display the real scenario of what Aichi's will. But then again the team refuses, Kai noticed that Aichi is really the one who said what he really wish. Now Kourin's Final Turn, she legions Star-vader, Garnet Star Dragon  and Companion Star Star-vader, Photon and lock Kai's two rear guard causing her victory to Kai. Knowing that losing to link joker means reverse, Kai was worried so are the others but Kourin cannot reverse Kai but she took Blaster Blade and return him to where he really belongs.  Now Kai faces Gaillard Punishment for losing. Now the team has one step closer to Aichi.
Episode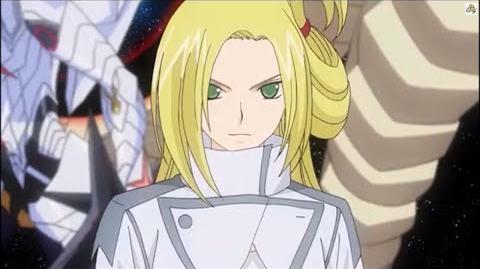 Preview
Community content is available under
CC-BY-SA
unless otherwise noted.