"Cold Ambition" is the 25th episode of Season 4 of the Cardfight!! Vanguard Anime.
Plot
Raul Serra, who betrayed Aichi, approaches Ratie Curti in order to break the final seal on Link Joker. In order to stop Raul Serra's ambition and protect both Aichi and the Planet Cray, she challenges him to a fight!! Despite her efforts Serra's powerful Link Joker proves to powerful and he defeats her, removing the last seal. Then Ren and Leon rescue Kai and the others from Serra's prison and they rush to rescue Aichi.
Episode (Part 1 / Part 2)
Part 1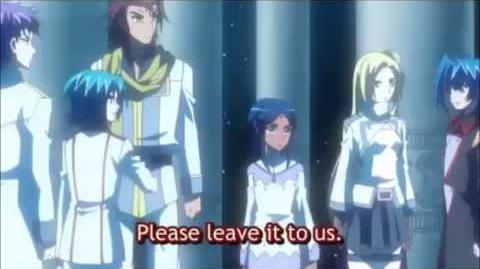 Part 2
Preview
Community content is available under
CC-BY-SA
unless otherwise noted.