The Startling New Member
(
驚愕の新メンバー
) is the 15th episode of
Cardfight!! Vanguard: Season 2
in the
Cardfight!! Vanguard Anime
.
Summary
There is only 1 special rule used for the fights between Team Q4 and Team New AL4: Each player starts with 2 damage, and so each player needs to deal 6 damage to his/her opponent to make the damage count become 8 instead of the usual 6 in order to win. This special rule allows the player to use abilities like Limit Break and Counterblast more.
Matches are:
Kai defeats Kamui by using Dragonic Kaiser Vermillion's Limit Break twice. Meanwhile, Aichi and Ren encounters Takuto Tatsunagi who gives them both access to Psyqualia and a prediction that Spectral Duke Dragon will attack Incandescent Lion, Blond Ezel, ending the fight.
Video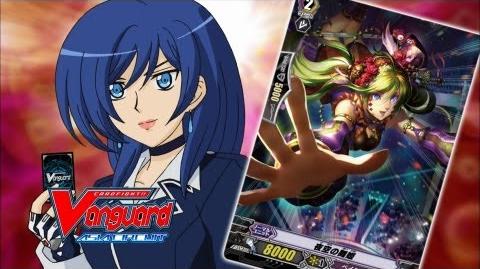 Community content is available under
CC-BY-SA
unless otherwise noted.