Challenge of a Hero 
(勇者の挑戦) is the 17th episode of
Cardfight!! Vanguard: Season 2
in the
Cardfight!! Vanguard Anime
.
Summary
The final match of the Seoul Stage is between Team Caesar and Team New Asteroid: Kenji Mitsusada vs Ren Suzugamori, Gai Usui vs Toshiki Kai and Yuri Usui and Asaka Narumi. The special rule for this match applies to all players: each player can only stand 3 of their rear-guards during the stand phase.
The episode focuses almost entirely on the fight between Kenji and Ren. Unusually, Ren uses a Dark Irregulars deck which was borrowed from Tetsu Shinjou. Ren is able to back Kenji into a corner using Blade Wing Reijy and the Witching Hour units, but Kenji is able to superior cross ride to Ultimate Dimensional Robo, Great Daiyusha and use its Limit Break effect to win.
However, on the other hand, Gai and Yuri are defeated by Kai and Asaka, resulting in Team New Asteroid winning the match 2-1 and they win the Seoul Stage of the VF Circuit.
Video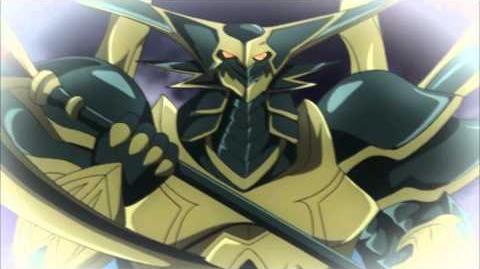 Community content is available under
CC-BY-SA
unless otherwise noted.