Episode 93: The Angels' Dance (天使たちの舞い) is the 28th episode of Cardfight!! Vanguard: Season 2 in the Cardfight!! Vanguard Anime.
Plot
Team Q4 and Ultra Rare continue their match. Kamui Katsuragi is fighting Suiko Tatsunagi, who tells him that there is more to fighting than power alone. Kamui struggles to understand the complicated strategy of Suiko's Angel Feather deck, but is eventually able to defeat her.
The third and final fight of the match is Misaki Tokura vs Rekka Tatsunagi. Rekka Tatsunagi notes the significant changes Misaki has made to her deck since their previous fight, but reveals that she has also made changes to her deck. Rekka Tatsunagi is able to deal early damage, but Misaki uses Silent Toms to circumvent the large number of cards in Rekka's hand and win.
As Q4 leave Card Shop PSY, three cards react to their presence and fly to them.
Video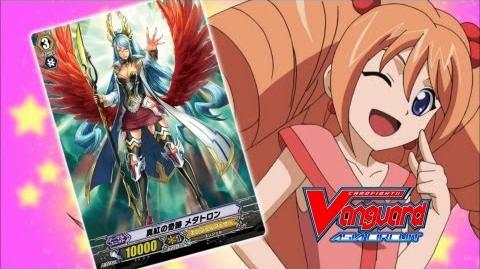 Community content is available under
CC-BY-SA
unless otherwise noted.