"Tokoha Anjou" is the 5th episode of the Cardfight!! Vanguard G and the 201st of the Cardfight!! Vanguard Anime.
Plot
At school, Chrono, who gave Kumi her dropped bun is mistakenly accused by Tokoha of bullying. Kumi then told her the true story, clearing his name. Back at home, Tokoha is told by her brother about the new clan Gear Chronicle, and supposedly the fighter who play it lives in the neighbourhood.
Tokoha is surprised that the identity of the fighter is actually Chrono. Wanted to know about it, she tries to ask him about the clan, but Chrono's weird action ended the conversation. Chrono tries to take a quest, which resulting in him fighting Kumi. Kamui commented that Chrono's fight seems like someone who is enduring his pain, and it is then known that Chrono has a toothache and is afraid of going to go to the dentistry.
Episode
Preview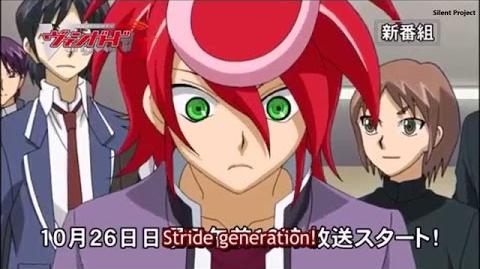 Community content is available under
CC-BY-SA
unless otherwise noted.