---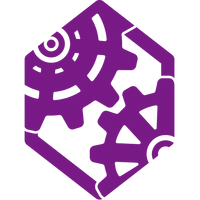 "Gear Chronicle" (ギアクロニクル Giakuronikuru) is a clan from the Dark Zone nation. This clan is from a dimension different to that of the original Gear Chronicle, or is from an era before the original, as the current leader is unknown, and Interdimensional Dragon, Mystery-flare Dragon is a normal unit instead of being a G unit. The clan's political prowess (and its status in general) within Planet Cray is also currently unknown.

Playstyle
Gear Chronicle specializes in "time travelling" tactics, such as summoning and sending units from and to the past and future. It is also the only clan with a minor focus on requiring grade 4's in the main deck, whereas other clan's grade 4's are optional. By binding your own cards, you are able to achieve a multitude of effects. These binds can be achieved through costs or effects, and are bound face up. Planning is required when binding, as a few notable cards have their effects change according to the sum of the grades of the face up cards in your bind zone. Aside from binding, some cards also affect your opponent directly, such as sending their rear-guards to the bottom of their deck, or restricting what they can guard with.
Gear Chronicle has the Force Imaginary Gift, which they can use to further boost the power of their ranks.
Known/Notable Fighters
Design
Races
Sets containing Gear Chronicle Cards
Booster Sets
List of Gear Chronicle Cards
Grade 0
Grade 1
Grade 2
Grade 3
Grade 4
---
Community content is available under
CC-BY-SA
unless otherwise noted.