---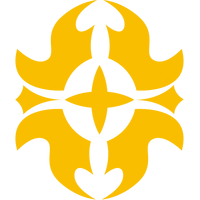 "Gold Paladin" (ゴールドパラディン Gōrudo Paradin) is a clan from the nation of

United Sanctuary, which has Imaginary Gift

. The clan is themed around knights, dragons, wizards, and animals, among others, with a focus on animalistic armaments. It is the second regular army of the holy nation.
Playstyle
Gold Paladins are an aggressive clan that focuses on rapidly superior calling units from the hand or top few cards of their deck. While their limited search options tend to cause the quality of their rearguards to vary, the large amount of superior calling they do allows them to reliably maintain a full field with relatively low costs. They can also superior call during the battle phase in order to enable more attacks during their turn or get more skills by the number of called units in that turn.
The Ezel series is focused on quickly superior riding themselves from the hand or deck, allowing for quick acquisition of Accel markers, as well as easily enabling effects that require grade 3s in the soul.
The "Bluish Flame" series had the ability to having more Accel Circles per turn, also with the support card can call superior call a card when is placed and put that card in the soul allowing return the support card to the hand to make a combo again.
Spectral Duke Dragon and the Vortimer ride chain has a more aggresive tactic, retiring its own rearguards to Stand the vanguard. the Vortimer cards has abilites that can be activated when are retired, also if you have 4 or more damage Spectral Duke Dragon can attack with a Triple Drive.
Gold Paladins have access to the Accel Imaginary Gift, which gives them more rearguard circles to which they can superior call to and boosts the power of non-ideal cards such as trigger units that they may be forced to call.
Known/Notable Fighters
Design
Races
Themes
Sets containing Gold Paladin Cards
Booster Sets
Extra Collections
List of Gold Paladin Cards
Grade 0
Grade 1
| Card Name | Race | Type |
| --- | --- | --- |
| Battle Flag Knight, Laudine | Human | |
| Bold Sparrow | High Beast | |
| Charjgal | High Beast | |
| Cladcrest Lion | High Beast | Sentinel |
| Converge Archer, Biscott | Elf | |
| Counterattack Knight, Digueillus | Human | |
| Crimson Lion Beast, Howell | Human | |
| Dawning Knight, Gorboduc | Human | |
| Demonic Light Gemstone, Molmuteus | Human | |
| Evil Slaying Swordsman, Haugan | Human | |
| Fast Chase Liberator, Josephus | Human | |
| Fierce Fighting Knight, Chlorus | Human | |
| Huddlgal | High Beast | |
| Interlude Angel | Angel | |
| Knight of Elegant Skills, Gareth | Human | |
| Knight of Illumination, Muir | Human | |
| Knight of Inspiration, Lulach | Human | |
| Knight of Resolution, Bethoc | Elf | |
| Knight of Sound Health, Cunedagius | Human | |
| Knight of Virtuous Intellect, Gunhild | Human | |
| Knight of Vitality, Brennius | Human | |
| Listener of Truth, Dindrane | Human | |
| Little Battler, Tron | Giant | |
| Prygal | High Beast | |
| Repulse Rod Angel | Angel | Sentinel |
| Sacred Twin Beast, White Lion | High Beast | |
| Scout of Darkness, Vortimer | Human | |
| Spaigal | High Beast | |
| Stronghold of the Black Chains, Hoel | Human | |
| Sunshine Knight, Jeffrey | Human | |
| Waving Owl | High Beast | |
Grade 2
| Card Name | Race | Type |
| --- | --- | --- |
| Advance of the Black Chains, Kahedin | Human | |
| All-out Knight, Athels | Human | |
| Black Dragon Knight, Vortimer | Human | |
| Cloudwing Eagle | High Beast | |
| Demonic Crystal Mobilization, Coiras | Human | |
| Direcgal | High Beast | |
| Flame Wind Lion, Wonder Ezel | Human | |
| Golden Beast, Rampage Turtle | High Beast | |
| Holy Mage, Indulf | Elf | |
| Knight of Beloved Day, Cuthred | Human | |
| Knight of Strong Favors, Berengaria | Human | |
| Knight of Hard-work, Alienor | Human | |
| Knight of Heroism, Tornus | Human | |
| Knight of Passion, Bagdemagus | Human | |
| Knight of Phosphorescence, Langlee | Elf | |
| Knight of Reverberation, Hafren | Elf | |
| Knight of the Seven Hues, Mercia | Human | |
| Knight of Spring's Light, Perimore | Human | |
| Knight of Superior Skills, Beaumains | Human | |
| Knight of Tenacity, Aidan | Human | |
| Knight of Treasured Bow, Vitrinus | Human | |
| Ladybug Cavalry | Sylph | |
| Liberator of Royalty, Phallon | Giant | |
| Liberator of the Flute, Escrad | Human | |
| Lop Ear Shooter | Human | |
| Oath Liberator, Aglovale | Human | |
| Player of the Holy Bow, Viviane | Elf | |
| Providential Angel | Angel | |
| Sacred Guardian Beast, Nemean Lion | High Beast | |
| Thriving Knight, Palsolo | Human | |
| Unvarnished Knight, Virargus | Human | |
| Zealous Knight, Gracianus | Human | |
Grade 3
| Card Name | Race | Type |
| --- | --- | --- |
| Battalion Lance Dragon | Cosmo Dragon | |
| Battlefield Storm, Sagramore | Human | Accel |
| Blazing Lion, Platina Ezel | Human | Accel |
| Bluish Flame Liberator, Percival | Human | Accel |
| Bluish Flame Liberator, Prominence Core | Cosmo Dragon | Accel |
| Clarity Wing Dragon | Cosmo Dragon | Heal Guardian |
| Flywheel Knight, Edmund | Human | Accel |
| Full Cavalier Dragon | Cosmo Dragon | Accel |
| Great Silver Wolf, Garmore | Human | Accel |
| Incandescent Lion, Blond Ezel | Human | Accel |
| Knight of Fury, Agravain | Demon | Accel |
| Knight of Unison, Uzelle | Human | Accel |
| Knight of Vigorous Strength, Belanus | Human | |
| Lonegal | High Beast | |
| Mach Slash Dragon | Cosmo Dragon | |
| Plenary Ray Dragon | Cosmo Dragon | Accel |
| Prominence Glare of the Azure Flames | Cosmo Dragon | Accel |
| Raven-haired Ezel | Human | Accel |
| Salvation Lion, Grand Ezel Scissors | Human | Accel |
| Spectral Duke Dragon | Abyss Dragon | Accel |
| Sunrise Ray Knight, Gurguit | Human | Accel |
| White Hare in the Moon's Shadow, Pellinore | Human | Accel |
---