---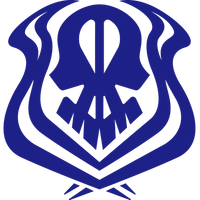 "Granblue" (グランブルー Guranburū) is a clan from the Magallanica nation, which has Imaginary Gift

. The clan is themed around seafaring pirate crews consisting of macabre, undead characters such as vampires, ghosts, skeletons and gillman. This clan often times comes into conflict with another Magallanica clan, the Aqua Force.

Playstyle
The Granblue clan revolves around the use of the drop zone to gain advantage. Several of their cards have effects that send the top cards of the deck to the drop zone, and many others have effects that superior call cards from the drop zone, some units can retire other units to get power or getting more power by the cost of retire themselfes at the end of the battle or turn. Most of the deck's endgame units have skills that are only unlocked when 10 or more cards are in the drop zone. 
The Seven Seas series focus on gathering as many Treasures as possible and activating abilities based on how many Treasures they have accumulated.
Granblue has the Protect Imaginary Gift, which allows them to stall while setting up the drop zone and compensate for defensive cards that might get milled.
Known/Notable Fighters
Design
Races
Sets containing Granblue Cards
Booster Sets
List of Granblue Cards
Grade 0
Grade 1
Grade 2
Grade 3
---
Community content is available under
CC-BY-SA
unless otherwise noted.