---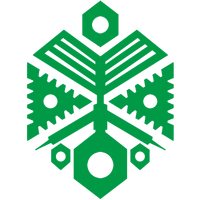 "Great Nature" (グレートネイチャー Gurēto Neichā) is a clan from the nation of Zoo. Although they are considered to be a clan, Great Nature itself is a University first and foremost, renowned for its teachings, and is considered to be the greatest institution in all of Planet Cray. The units include students and staff members alike.
Playstyle
Great Nature's main focus is the "Lottery" mechanic (抽選 Chūsen), which involves sending the top card of the deck to the drop zone then activating one of two effects depending on if the sent card was a normal unit or trigger unit. Often, the effect activated by the sent card being a trigger unit is more powerful to compensate for losing the trigger effect. Most of these effects include gaining power, while others can affect your opponent in multiple ways, or grant you additional resources. The Hammsuke series focuses on producing a large amount of Accel markers by successfully following the Hammsuke ride chain, then gaining benefits from having units in those additional circles. Some of their support cards allow them to put the needed Hammsuke chain pieces in the soul to increase the chance of completing the chain.
Great Nature has access to the Accel Imaginary Gift, which grants them the ability to launch multiple powerful attacks to better utilize the resources gained from the clan's ability to draw and superior call. 
Known/Notable Fighters
Design
Races
| Name | Type | Description |
| --- | --- | --- |
| High Beast | Shared | Intelligent mammalian and avian animals. |
| Warbeast | Shared | Beasts who specialize in combat. |
Themes
Sets containing Great Nature Cards
Booster Sets
List of Great Nature Cards
Grade 0
Grade 1
Grade 2
Grade 3
| Card Name | Race | Type |
| --- | --- | --- |
| Armed Instructor, Bison Armed Instructor, Bison | WarbeastWarbeast | Accel |
| Heavy Brain, Mormodon Heavy Brain, Mormodon | High BeastHigh Beast | |
| Holy Great Sage of Black Shadows, Isabelle Holy Great Sage of Black Shadows, Isabelle | High BeastHigh Beast | Accel |
| Pencil Hero, Hammsuke Pencil Hero, Hammsuke | High BeastHigh Beast | Accel |
| School Hunter, Leo-pald School Hunter, Leo-pald | High BeastHigh Beast | Accel |
---
Community content is available under
CC-BY-SA
unless otherwise noted.