Toshiki Kai is the fourteenth episode of Cardfight!! Vanguard Extra Story -IF- and the 482th episode of the Cardfight!! Vanguard Anime.
Emi and friends return to the past but fail to give the elementary school student Kai his Blaster Blade. They make a visit to Kai's house to check on the present Kai's situation, but...
小学生の櫂にブラスター・ブレードのカードを渡すため、過去へと向かったエミ達だが、介入はできなかった。現代の櫂の様子を確かめるために櫂の家へと向かった一行は……。
Video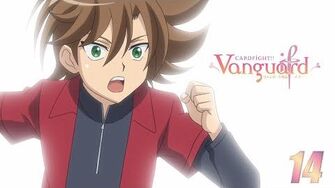 Trivia
The opening song changed its last line from 魔法が解けない (Mahou ga tokenai, lit. Magic can't solve it) to 魔法は解けたかい? (Mahou wa toketakai?, lit. Did magic solve it?).
Community content is available under
CC-BY-SA
unless otherwise noted.