The Card of Miracle is the twenty-fourth episode of Cardfight!! Vanguard Extra Story -IF- and the 492th episode of the Cardfight!! Vanguard Anime.
Plot
Vanguard disappears from the world. Emi and friends lose their power to fight. Can they overcome their dire predicament with the imagination of hope?
世界から失われていくヴァンガード。戦う力を無くしてしまったエミたち。絶体絶命のピンチを乗り越える希望のイメージを掴むことはできるのか。
Trivia
This episode's tentative title was If the card (もしもカードが Moshimo kādo ga).
Video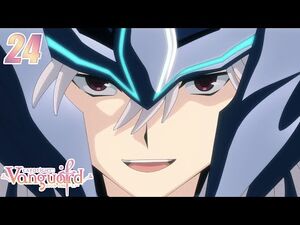 Community content is available under
CC-BY-SA
unless otherwise noted.