---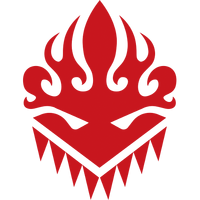 Kagero (かげろう Kagerō, literally "Heat Haze") is a clan from the

Dragon Empire nation, which has Imaginary Gift

, and is one of the first two clans in the game. The clan is themed around fire-breathing dragons and dragon-mounted knights. It is the first regular army of the dragon nation.

Playstyle
Kagero's playstyle revolves around disrupting the opponent's field by retiring their rearguards. This synergizes with their units' abilities, as many of them activate when their opponent's rearguards are retired or when they have few rearguards. Kagero's offense is primarily centered around their vanguard, who often has threatening abilities that pressure the opponent.
Dragonic Overlord has the ability to auto stand by fullify certain condictions, as the attack don't hit or hit a rearguard, having four or less cards in the hand after an attack, also some allies can give more power or skills to Overlord in all its forms, also some of those allies needs having four or less cards in the hand .
Dragonic Blademaster, has the ability to retire all the oponent's rearguards when the conditions are fullied and call a vision token, a special token who can attack and getting twin drive. Some of the allies needs having a grade 3 rearguard to get power or skills meanwhile others need that the opponent don't have rearguards to activate the skills or get more power.
Dauntless Drive Dragon, has the ability to Power up if you drive check normal units, also can stand itself or the vanguard when is rode upon , allowing having other attack with the vanguard and making more pressure allowing to be a good support to any deck, also is reversed form can lock checked normal units in the trigger check and destroy those card to retire opponent's rearguards and remove opponent's markers.
Seal Dragon has the ability to force the opponent to call a grade 2 from the top of the deck by paying the cost and retiring an opponent's rearguard, if the opponent cannot call a grade 2, you can recover the cost. The principal card can retire all the grade 2 allowing give Power to all the Front Row and Critical to itself.
Blazing Flare Dragon, has the skill to retire a certain number of rear-guard equal to the cost that you pay, also if you pay a high cost you can remove all the Markers and Protect of your opponent, destroying its offensive and defenses.
Kagero has access to the Imaginary Gift, Force, which they can use to further enhance the power of their vanguard, or increase the power of their rear-guards should the vanguard already be powerful enough.
Known/Notable Fighters
Design
Races
Themes
Sets Containing Kagero Cards
Booster Sets
Trial and Start Decks
Extra Collections
List of Kagero Cards
Grade 0
Grade 1
| Card Name | Race | Type |
| --- | --- | --- |
| Calamity Tower Wyvern | Winged Dragon | |
| Demonic Dragon Madonna, Joka | Dragonman | |
| Demonic Dragon Mage, Kimnara | Dragonman | |
| Dominance Dragon | Flame Dragon | |
| Dragon Dancer, Josee | Human | Sentinel |
| Dragon Dancer, Souja | Human | |
| Dragon Knight, Burj | Human | |
| Dragon Knight, Burj | Human | |
| Dragon Knight, Hishat | Human | |
| Dragon Knight, Nasser | Human | |
| Dragon Knight, Waleed | Human | |
| Dragon Monk, Gojo | Gillman | |
| Dragon Monk, Gojo | Gillman | |
| Dragonic Gaias | Tear Dragon | |
| Embodiment of Armor, Bahr | Demon | |
| Embodiment of Armor, Bahr | Demon | |
| Flame of Hope, Aermo | Salamander | |
| Flame of Scorching Heat, Gibil | Salamander | |
| Flame of Varied Change, Peklenc | Salamander | |
| Follower, Reas | Human | |
| Grapeshot Wyvern | Winged Dragon | |
| Great Bombing of Hellfire, Gabija | Salamander | |
| Guard Griffin | Chimera | Sentinel |
| Heatshot Dragon | Flame Dragon | |
| Instigate Griffon | High Beast | |
| Intense-aim Dragon | Flame Dragon | |
| Lava Flow Dragon | Flame Dragon | |
| Lizard Soldier, Raopia | Dragonman | |
| Nouvelleroman Dragon | Flame Dragon | |
| Purple Gem Carbuncle | High Beast | |
| Red Dive Griffin | Chimera | |
| Sabel Dragonewt | Dragonman | |
| Seal Dragon, Kersey | Flame Dragon | |
| Volantruber Dragon | Flame Dragon | |
| Wyvern Strike, Garan | Winged Dragon | |
| Wyvern Strike, Membuas | Winged Dragon | |
Grade 2
| Card Name | Race | Type |
| --- | --- | --- |
| Bellicosity Dragon | Flame Dragon | |
| Berserk Dragon | Flame Dragon | |
| Break Breath Dragon | Flame Dragon | |
| Burning Horn Dragon | Flame Dragon | |
| Burnrise Dragon | Flame Dragon | |
| Bursting Lance Dragon | Flame Dragon | |
| Chain-attack Sutherland | Human | |
| Demonic Dragon Mage, Keiten | Dragonman | |
| Demonic Dragon Mage, Sakala | Dragonman | |
| Dilmond of Dragon Spear | Human | |
| Dragon Armored Knight | Human | |
| Dragon Armored Knight | Human | |
| Dragon Dancer, Farja | Human | |
| Dragon Dancer, Frema | Human | |
| Dragon Full-armored Buster | Human | |
| Dragon Knight, Baqir | Human | |
| Dragon Knight, Fahim | Human | |
| Dragon Knight, Mukhtar | Human | |
| Dragon Knight, Nehalem | Human | |
| Dragon Knight, Nehalem | Human | |
| Dragon Knight, Zarina | Human | |
| Dragonic Burnout | Flame Dragon | |
| Dragonic Neoflame | Flame Dragon | |
| Dynamelt Dragon | Flame Dragon | |
| Embodiment of Shield, Lahm | Demon | |
| Flame of Destruction, Verbti | Salamander | |
| Genie Soldat | Golem | |
| Igniroad Dragon | Flame Dragon | |
| Meltstream Dragon | Winged Dragon | |
| Nouvellecritic Dragon | Flame Dragon | |
| Prowling Dragon, Striken | Winged Dragon | |
| Seal Dragon, Corduroy | Flame Dragon | |
| Spillover Dragon | Tear Dragon | |
| Torridcannon Dragon | Flame Dragon | |
| Wyvern Strike, Dekat | Winged Dragon | |
| Wyvern Strike, Doha | Winged Dragon | |
| Wyvern Strike, Gajil Bird | Winged Dragon | |
Grade 3
Grade 4
---