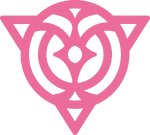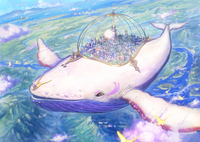 Lyrical Monasterio (リリカルモナステリオ Ririkaru Monasuterio), abbreviated as Lyriste (リリステ Ririsute), is a nation on Planet Cray, carried by a gigantic flying whale.
Background
The 6th Nation, The City-State
Bermuda Triangle was the only clan from the former nation Magallanica not to join into Stoicheia, taking a different path instead. That different path lead to the creation of the sixth nation separate from the other five, Lyrical Monasterio. What kind of changes have the divas undergone in this new era?
The Residents Living Within This Nation
There are many mermaids living in "Lyrical Monasterio" including those from the former Bermuda Triangle. However, the nation is in fact open to all races of the world, and it appears that women of various races, and backgrounds live here.
Playstyle
Lyrical Monasterio is a large and varied nation with many ride lines, each following a very different playstyle:
Known/Notable Fighters
Design
Races
Themes
Sets containing Lyrical Monasterio cards
Booster Sets
Decks and Starter Sets
List of Lyrical Monasterio cards
Grade 0
| Card Name | Race | Type |
| --- | --- | --- |
| Admired Dear Sister, Feltyrosa | Vampire | |
| Aplomb Sight, Grete | Dragoroid | Draw |
| Astesice, Kanami | Mermaid | Heal |
| Astesice, Mion | Mermaid | |
| Astesice, Misa | Mermaid | Critical |
| Awaiting Smile, Maruel | Angel | |
| Blessing Diva, Grizael | Angel | Over |
| Bouyantly Gaming, Gisele | Mermaid | Draw |
| Brilliance in the Ore, Wilista | Human | |
| Cutie Topic, Rabeena | Warbeast | |
| Demonic Fever, Garviera | Demon | Over |
| Dignified Will, Clarissa | Dragoroid | |
| Diligent Follower, Siguel | Angel | Draw |
| Everlasting Sapphire | | Normal Order/Gem |
| Face-Off and Overcome | | Blitz Order |
| Fantastic Fur-nale, Catrina | Warbeast | Over |
| First Step, Kyouka | Demon | |
| Fresh Start, Haseritt | Warbeast | |
| Glee Singing, Tetoel | Angel | Front |
| Glutton, Nora | Ghost | Critical |
| Greatest Star, Esteranza | Human | Over |
| Grinning Dragon Scale, Ilse | Dragoroid | Critical |
| Habitual Truant, Pelageya | Demon | Front |
| Hearts Connect, Rufina | Demon | Front |
| Haughty Missy, Arroel | Angel | Draw |
| Hushed Diva, Hortense | Mermaid | Heal |
| Knowledge as Power, Saskia | Ghost | Draw |
| Languid Relaxation, Marguerite | Ghost | Heal |
| MiMish, Tubbylila | Warbeast | |
| Monochromic Personality, Alestiel | Angel | |
| Mysterious Twins, Romia & Rumia | Mermaid | Over |
| Original Style, Elshuka | Warbeast | Critical |
| Peaceful Garden, Anika | Warbeast | Heal |
| Picturesque, Luana | Warbeast | Front |
| Precious Tune, Edwige | Mermaid | Critical |
| Refreshing Diva, Berangere | Mermaid | Heal |
| Running-start Youth, Haida | Dragoroid | Front |
| Sigh of Relief, Fabiola | Dragoroid | Heal |
| Snowskip, Palvi | Warbeast | Front |
| Soft Light, Pruel | Angel | Heal |
| Spiritoso, Richalda | Ghost | Front |
| Surreal Voice, Gilberta | Elf | Critical |
| Thick and Fluffy Siesta, Hilma | Warbeast | Draw |
| Transparent Snowy Night, Beretoi | Demon | Draw |
| Truehearted Ruby | | Normal Order/Gem |
| To Deliver a Song, Loronerol | Warbeast | |
| Two Of Us, Flow | Mermaid | Heal |
| Two Of Us, Rhyme | Mermaid | Heal |
| Wings Dancing in the Blue Skies, Antia | Human | Critical |
Grade 1
| Card Name | Race | Type |
| --- | --- | --- |
| Advancing Courage, Bertieu | Mermaid | |
| After School as Always, Yulia | Warbeast | |
| Any Colour Bubbles, Sherin | Human | |
| Appassionato, Justine | Elf | |
| Astesice, Nanami | Mermaid | |
| Attentive Chairperson, Shaznay | Human | |
| Attractive Qualities, Vally | Warbeast | |
| Beautiful Day Off, Feltyrosa | Vampire | |
| Best Choice, Laudomia | Dragoroid | |
| Beware of Overeating! Eileen | Human | |
| Blue-haired Prodigy, Receus | Demon | |
| Burgeoning Tone, Signe | Warbeast | |
| Classy Breeze, Harriet | Human | |
| Cloudless Heart, Miael | Angel | |
| Conspicuous Anxiety, Kaadya | Demon | |
| Cooling Heart, Yuika | Human | |
| Definite Growth, Rugena | Human | |
| Delightful Encounter, Gertie | Elf | |
| Dependable Senior, Aries | Human | |
| Determined Cheerfulness, Sarka | Dragoroid | Sentinel |
| Diva of Refreshing Calm, Christine | Mermaid | Sentinel |
| Dreaming Eyes, Emmeline | Human | |
| Earnest Stare, Ivetta | Dragoroid | |
| Earnest Wish, Hanael | Angel | Sentinel |
| Earnescorrect Supporter, Leona | Dragoroid | |
| Earnescorrect Supporter, Trilby | Dragoroid | |
| Enjoy Summer Days! Holly | Human | |
| Enthusiastic Noon, Chantal | Human | |
| Eternally Indistinguishable Aubade, Irene | Ghost | |
| Favor To You, Lijdia | Elf | |
| Featured Newcomer, Musepaal | Demon | |
| Fighting Spirit Recharge!, Louisa | Demon | |
| Fleeting Maiden, Hannelore | Ghost | |
| Fluent Style, Marijn | Elf | |
| Fulfill Sweets, Angelma | Ghost | |
| Happiness Distribution, Danael | Angel | |
| Head to the Pinnacle, Katlein | Elf | |
| Indecisive Sky, Alestiel | Angel | |
| Join Grasp, Ernesta | Ghost | |
| Light Melody, Charlet | Elf | |
| Little Lady, Helmina | Ghost | |
| Little Peace, Prael | Angel | |
| Lyrical ShootingStarS | | Normal Order/Magazine |
| Magnificent Timbre, Lyudia | Warbeast | |
| Master of Patting, Tuna | Elf | |
| MiMish, Azhachir | Warbeast | |
| Mini-live After School, Katina | Warbeast | |
| Morning Routine, Aera | Human | |
| Munching Girl, Seeya | Warbeast | |
| Musical Committee, Nicolene | Elf | Sentinel |
| Mystica Pellucid, Jennifer | Elf | |
| Next Step, Laplume | Warbeast | |
| Nonchalant and Composed, Ercilia | Warbeast | |
| Nonsensical Girl, Farserle | Demon | |
| Panorama Blinking Nocturne, Yuditte | Ghost | Sentinel |
| Positive Mind, Elsa | Dragoroid | |
| Practicing in Secret, Mayzie | Human | |
| Precise Curriculum, Libuse | Warbeast | |
| Proof of Hard Work, Wilista | Human | |
| Quiet Ambush, Mewsta | Warbeast | |
| Radiance Pride, Irmeli | Warbeast | |
| Radiant Smile, Michelle | Elf | |
| Ready To Go, Kyouka | Demon | |
| Recruiting Members! Millicent | Human | |
| Romantic Happiness | | Set Order/Song |
| Scramble Sprint, Selma | Mermaid | |
| Serious Challenger, Clarissa | Dragoroid | |
| Shiny Coat, Marucia | Warbeast | |
| Sky-quivering Motion, Malibuel | Angel | |
| Sniping Eyeful, Leranje | Demon | |
| Soapy Splash, Riviena | Warbeast | Sentinel |
| Soft and Fluffy Lunch, Cowlina | Warbeast | |
| Song of Salvation, Tulael | Angel | |
| Sound in the Wind, Ducayla | Elf | |
| Spokesperson of Heavenly Voice, Herjuel | Angel | |
| Springy Gait, Haseritt | Warbeast | |
| Steady Progress, Pecoree | Warbeast | |
| Sweltering Heat, Lucretia | Human | |
| Symphonic Sky, Lyudmila | Demon | |
| Tense Moment, Katie | Human | |
| Throbbing Search, Loronerol | Warbeast | |
| Thorough Rest, Melmahr | Elf | |
| Tranquil Affection, Elivira | Demon | |
| Unleash the Passion! Rinnea | Warbeast | |
| Unwelcoming in Private, Desiel | Angel | Sentinel |
| Wakey World, Elisa | Warbeast | |
| Wings With Rainbow Glow, Erimuel | Angel | |
| Wraith Embrace, Betina | Ghost | |
Grade 2
| Card Name | Race | Type |
| --- | --- | --- |
| Accurate Interval, Clarissa | Dragoroid | |
| Advent Stroke, Shedael | Angel | |
| Aim for the Horizon, Piael | Angel | |
| Aim for the Rainbow, Theophania | Human | |
| Along with Smiles, Geezya | Demon | |
| Astesice, Kiyora | Mermaid | |
| Approaching Summer, Aaltje | Elf | |
| Attract Peach, Ertines | Elf | |
| Authentic Melody, Esmeralda | Human | |
| Best Rival, Train | Human | |
| Blooming Season, Rudi | Mermaid | |
| Blossoming Vocal, Loronerol | Warbeast | |
| Blue Frontier, Arche | Human | |
| Boisterous High Tension, Roxella | Warbeast | |
| Brilliance and Elegance, Aerith | Human | |
| Candid Big Sister, Audrey | Human | |
| Canon of Overlaid-spinning, Dietlinde | Ghost | |
| Cat's Cradle Form, Sylphya | Elf | |
| Charmed in the Moonlit Night, Mechtild | Ghost | |
| Charming Style, Tsetsilia | Demon | |
| Cheshire Smile, Larisa | Demon | |
| Circling Lyric, Ashley | Human | |
| Clean Clean | | Normal Order |
| Dancing Score, Elmer | Warbeast | |
| Dedicated Serenade, Eleonore | Ghost | |
| Distinct Wordsense, Flor | Warbeast | |
| Earnescorrect Member, Katalyn | Dragoroid | |
| Earnescorrect Member, Evelyn | Dragoroid | |
| Elegance Moment, Loppil | Warbeast | |
| Especial Days, Faustina | Dragoroid | |
| Expanding World, Wilista | Human | |
| Fleeting Longing, Baruel | Angel | |
| Flight to the Yonder, Cheluel | Angel | |
| Friendship, Hilda | Elf | |
| Grazioso Prince, Meredith | Human | |
| Hair-braiding Aspiration, Heilwig | Ghost | |
| Happy Tasting, Tigr | Warbeast | |
| Head Groupie, Marleen | Ghost | |
| Heavenly Recital, Emmael | Angel | |
| Honest Council President, Eknoa | Human | |
| Hoppin'Stellar, Melty | Human | |
| Hot Stuff, Kyouka | Demon | |
| Howling Ballad, Fanael | Angel | |
| Immense Aptitude, Leraye | Demon | |
| Intercommunicating Gaze, Feodora | Demon | |
| Large Flower that Dyes the Night, Palmyra | Dragoroid | |
| Loaded Sentiments, Evelina | Human | |
| Love-gazing, Tyrusiel | Angel | |
| Madder Red Runway | | Set Order/Song |
| MiMish, Rikashenna | Warbeast | |
| Mya Mya Ensemble, Nala | Warbeast | |
| Mystic Voice, Renata | Warbeast | |
| Negligent Carelessness, Likkris | Warbeast | |
| Opposing Kindness, Virginia | Human | |
| Permeating Kindness, Paline | Demon | |
| Pouring Expectations, Ilta | Human | |
| Privilege Potential, Phenael | Angel | |
| Pure and Proper, Yakomina | Human | |
| Registering Emotions, Romana | Warbeast | |
| Running High, Menia | Warbeast | |
| Shining As-is, Alestiel | Angel | |
| Slight Slump?, Apelle | Demon | |
| Slow Kiss ―♡→, Nonna | Demon | |
| Sunset Glow, Lyana | Demon | |
| Sweet×Sweet | | Normal Order |
| Sweet Tone, Kriemhild | Ghost | |
| Talent of Enjoyment, Feltyrosa | Vampire | |
| Thoughts into Forms | | Normal Order |
| Twilight Sound of Waves | | Set Order/Song |
| Undecided Pure White, Haseritt | Warbeast | |
| Unrelenting Talent, Henrietta | Human | |
| Vibrant Symphony | | Blitz Order |
| Wings of Notables, Elnael | Angel | |
Grade 3
| Card Name | Race | Type |
| --- | --- | --- |
| Active Life, Jerry | Human | |
| Aim to be the Strongest Idol! | | Normal Order |
| Archangel of Twin Wings, Alestiel | Angel | |
| Astesice, Kairi | Mermaid | |
| Attentive Deep Love, Ottilie | Warbeast | |
| Bashful Striver, Kinkee | Warbeast | |
| Bathing Fountain, Terues | Mermaid | |
| Beating Heart, Kamila | Warbeast | |
| Blessed Ray of Clear Skies, Rahsiel | Angel | |
| Brainy Player, Bibbuel | Angel | |
| Capriccio of Circulating Star, Ingrid | Ghost | |
| Challenge to Self, Trudie | Elf | |
| Coming Beauty, Herminia | Human | |
| Detour Together, Elvi | Demon | |
| Early Adapter, Lovisa | Warbeast | |
| Earnescorrect Leader, Clarissa | Dragoroid | |
| Energetic Attendance, Calfy | Warbeast | |
| Enveloping Compassion, Torquel | Angel | |
| Faithful Eye, Liliana | Human | |
| Fingertips that Uplift Hearts, Edelgard | Ghost | |
| Fury Morning, Mookul | Warbeast | |
| Hasty Panic, Floortje | Elf | |
| Heartfelt Song, Loronerol | Warbeast | |
| Incessant Vocal, Elkel | Angel | |
| IridescencePalette, Haseritt | Warbeast | |
| Key to Intimacy, Cucca | Warbeast | |
| Leeway of Seniority, Altariel | Angel | |
| Lovable Dress, Lija | Demon | |
| Luminescence Fountain | | Blitz Order |
| Magic Arrow Ballad, Minmai | Demon | |
| Make A Trend!! Kyouka | Demon | |
| Midnight Lesson, Vannh | Demon | |
| MiMish, Fortia | Warbeast | |
| Motivation Aplenty! Arlette | Mermaid | |
| Natural Chirp, Melria | Warbeast | |
| Positive Singing, Louche | Elf | |
| Powerful Dash, Andora | Elf | |
| Prismagica, Wilista | Human | |
| Rain Resembles a Maiden's Heart, Lizly | Human | |
| Relaxed Conversation, Philomena | Elf | |
| Rondo of Eventide Moon, Feltyrosa | Vampire | |
| Scintillate Rays, Ophelia | Human | |
| Selfie Practice, Anneliese | Ghost | |
| Six-Flower Fractale | | Set Order/Song |
| Sophisticate, Teresia | Warbeast | |
| Straight Gaze, Konstanze | Ghost | |
| Stronger Yearning in the Heart, Florenzia | Ghost | |
| The Flawless Me, Fiamma | Dragoroid | |
| Wish Fulfilled by a Pair, Milia | Human | |
| Windy Harmonica, Tertes | Warbeast | |
| Worldwide Special Live Tour! | | Set Order |
Grade 4