---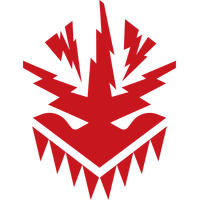 "Narukami" (なるかみ Narukami) is a clan from the nation of

Dragon Empire, which has Imaginary Gift

. The clan's military prowess is second only to Kagero. Although many have crimson scales, their power comes from thunder and lightning.
Playstyle
Narukami is an aggressive clan that focuses on disrupting the opponent's field in order to power up their own units. The clan achieves this by binding the opponent's rear-guards, as well as attacking multiple units at once, or even moving opposing rear-guards to different rear-guard circles; this playstyle fits the clan thematically, as being hit by lightning can leave you paralyzed, and lightning strikes can affect a large area, while the circle movement can be seen as booming thunder blasting units away. Many units also have their abilities activate when an opponent's rear-guard is bound, such as powering up or being able to superior call themselves. The bind strategy focus has a new twist in V-EB12, that allows for binding from not only your opponent's field to get more power or skills, but also from your hand, ideal against clans who don't have rear-guards at the end of their turn or use tokens. This new strategy is complete with the addition of some units that can be superior called if they were bound from your hand.
Narukami has access to the Accel Imaginary Gift, which gives them more opportunities for aggression as they can populate their field with more high-powered rear-guards.
Known/Notable Fighters
Design
Concept
This clan is based on lightning and dragons, which is apparent in their designs and playstyles. As a clan of the Dragon Empire, most of the units here are dragons, although there are some humanoids and beasts with an affinity to lightning. There is no specific naming theme to this clan, as many unit's names and titles take inspiration from the Middle East, eastern Asia, and southern Asia. These influences are slightly more apparent in the designs themselves rather than the names, as many units wear clothing that is more suited towards desert and arid regions, such as Desert Gunner, Gaiban, and many units featuring these regions in their art's background, like in Malevolent Djinn's art, while the title "Dragoon" takes a more fantasy approach than that of its western European origins.
Races
Themes
Sets containing Narukami Cards
Booster Sets
Trial and Start Decks
Extra Collections
List of Narukami Cards
Grade 0
Grade 1
| Card Name | Race | Type |
| --- | --- | --- |
| Bolt Capture Dragon | Thunder Dragon | |
| Ceremonial Bonfire Eradicator, Castor | Sylph | |
| Chain-bolt Dragoon | Human | |
| Demolition Dragon | Thunder Dragon | |
| Desert Gunner, Bhajan | Human | |
| Desert Gunner, Gaiban | Human | |
| Djinn of Hundred Thunderclaps | Demon | |
| Dragon Dancer, Anastasia | Human | |
| Dragon Dancer, Eluisa | Human | Sentinel |
| Dragon Dancer, RaiRai | Human | |
| Dragon Dancer, Ramolna | Human | |
| Dragon Dancer, Regina | Human | |
| Dragon Monk, Egan | Human | |
| Eleckinesis Dragon | Thunder Dragon | |
| Eradicator, Demolition Dragon | Thunder Dragon | |
| Exorcist Mage, Miu Miu | Human | |
| Isolation Eradicator, Nusku | Sylph | |
| Lightning of Hope, Helena | Sylph | |
| Lightning Rifle Eradicator, Oban | Human | |
| Lizard Soldier, Ouho | Dragonman | Sentinel |
| Lizard Soldier, Riki | Dragonman | |
| Mighty Bolt Dragoon | Human | |
| Photon Bomber Wyvern | Winged Dragon | |
| Red River Dragoon | Human | |
| Rising Phoenix | High Beast | |
| Rockslap Dragon | Thunder Dragon | |
| Scathing Lightning Spear, Ramzi | Human | |
| Storm Attack Electrical Discharge Wyvern | Winged Dragon | |
| Thunder-lead Dragon | Thunder Dragon | |
| Thunder Varret Dragon | Thunder Dragon | |
| Thundering Arm Eradicator, Ghassan | Human | |
| Vibrocrusher Dragon | Thunder Dragon | |
Grade 2
| Card Name | Race | Type |
| --- | --- | --- |
| Bolt Pike Dragon | Thunder Dragon | |
| Bolt Slug Dragon | Thunder Dragon | |
| Demonic Dragon Berserker, Chatura | Dragonman | |
| Desert Gunner, Douran | Human | |
| Desert Gunner, Goudan | Human | |
| Desert Gunner, Tengen | Human | |
| Dragon Dancer, Barca | Human | |
| Dragon Dancer, Noemi | Human | |
| Dragon Knight, Sharaf | Human | |
| Dragon Knight, Zubayr | Human | |
| Dragonic Deathscythe | Thunder Dragon | |
| Dreadcharge Dragon | Thunder Dragon | |
| Dusty Plasma Dragon | Thunder Dragon | |
| Eradicator, Plasmacatapult Dragon | Thunder Dragon | |
| Eradicator, Spark Rain Dragon | Thunder Dragon | |
| Eradicator, Spark Raze Dragon | Thunder Dragon | |
| Excess Streak Dragon | Thunder Dragon | |
| Exorcist Mage, Ren Ren | Human | |
| Fiendish Sword Eradicator, Cho-Ou | Demon | |
| Fulgurate Foil Dragon | Thunder Dragon | |
| Hammerknuckle Dragon | Thunder Dragon | |
| Lightning Cannon Eradicator, Corson | Human | |
| Lightning Whip Eradicator, Suheil | Human | |
| Martial Arts Dragon | Thunder Dragon | |
| Rampant Thundering Wyvern | Winged Dragon | |
| Recklessness Dragon | Thunder Dragon | |
| Rockclimb Dragoon | Human | |
| Spark Arrow Dragon | Thunder Dragon | |
| Spinous Blader Dragon | Thunder Dragon | |
| Storm Bring Dragon | Thunder Dragon | |
| Stunning Wrecker Dragon | Thunder Dragon | |
| Supreme Army Eradicator, Zuitan | Human | |
| Tactical Dagger Dragoon | Human | |
| Thunderstorm Dragoon | Human | |
| Turning Bash Dragon | Thunder Dragon | |
| Voltage Horn Dragon | Thunder Dragon | |
| Voltechshred Dragon | Thunder Dragon | |
Grade 3
---