---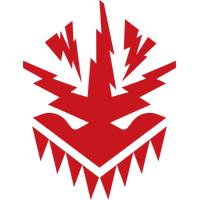 "Narukami" (なるかみ Narukami) is a clan from the nation of Dragon Empire.

Playstyle
Narukami is an aggressive clan that focuses on disrupting the opponent's field in order to power up their own units. The clan achieves this by binding the opponent's rear-guards, as well as attacking multiple units at once, or even moving opposing rear-guards to different rear-guard circles; this playstyle fits the clan thematically, as being hit by lightning can leave you paralyzed, and lightning strikes can affect a large area, while the circle movement can be seen as booming thunder blasting units away. Many units also have their abilities activate when an opponent's rear-guard is bound, such as powering up or being able to superior call themselves.
Narukami has access to the Accel Imaginary Gift, which gives them more opportunities for aggression as they can populate their field with more high-powered rear-guards.
Known/Notable Fighters
Design
Races
Themes
Sets containing Narukami Cards
Booster Sets
Trial and Start Decks
List of Narukami Cards
Grade 0
Grade 1
| Card Name | Race | Type |
| --- | --- | --- |
| Demolition Dragon Demolition Dragon | Thunder DragonThunder Dragon | |
| Dragon Dancer, Regina Dragon Dancer, Regina | HumanHuman | |
| Lightning of Hope, Helena Lightning of Hope, Helena | SylphSylph | |
| Lizard Soldier, Ouho Lizard Soldier, Ouho | DragonmanDragonman | Perfect Guard |
| Lizard Soldier, Riki Lizard Soldier, Riki | DragonmanDragonman | |
| Photon Bomber Wyvern Photon Bomber Wyvern | Winged DragonWinged Dragon | |
| Red River Dragoon Red River Dragoon | HumanHuman | |
| Rising Phoenix Rising Phoenix | High BeastHigh Beast | |
| Scathing Electric Spear, Ramzi Scathing Electric Spear, Ramzi | HumanHuman | |
Grade 2
Grade 3