---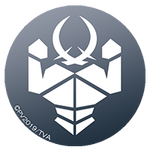 "Nova Grappler" (ノヴァグラップラー Nova Gurappurā) is a clan from the nation of

Star Gate, and one of the first four clans in the game. The clan is themed around giant, human-piloted robots and aliens who fight competitively in matches similar to that of real-world mixed martial arts matches.
Playstyle
Nova Grapplers is a highly aggresive deck based around standing their own rear-guards to attack multiple times in one turn and defeat them more quickly by allowing them to still attack the opponent's Vanguard after taking down their interceptors. The Raizer series instead focus on putting a large amount of Raizers on the field to then be moved to the Soul and greatly increase the Vanguard's Power for each Raizer unit their soul.
Event
Design
Races
| Name | Type | Description |
| --- | --- | --- |
| Alien | Shared | Vagrant extraterrestrials. |
| Battleroid | Shared | Mechanical lifeforms specialised for battle. |
| Hero | Unique | A specialized group of fighters who fight for justice. |
| Human | Shared | Ordinary people who wield armaments to fight. |
| Warbeast | Shared | Beasts who specialize in combat. |
Themes
List of Nova Grappler Cards
Grade 0
Grade 1
Grade 2
Grade 3
---
United Sanctuary
Dragon Empire
Star Gate
Dark Zone
Magallanica
Zoo
Others
Community content is available under
CC-BY-SA
unless otherwise noted.