---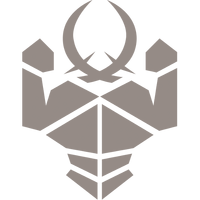 "Nova Grappler" (ノヴァグラップラー Nova Gurappurā) is a clan from the Star Gate nation, and one of the first four clans in the game. The clan is themed around giant, human-piloted robots and aliens who fight competitively in matches similar to that of real-world mixed martial arts matches.
Playstyle
Nova Grapplers, in the initial release of the game, are focused on multi attacking, utilizing several effects that allow them to restand their Rear Guards.  They are also the only clan in the game currently that can Counter Charge.   
Known/Notable Fighters
Design
Races
| Name | Type | Description |
| --- | --- | --- |
| Alien | Shared | Vagrant extraterrestrials. |
| Battleroid | Shared | Mechanical lifeforms specialised for battle. |
| Hero | Unique | A specialized group of fighters who fight for justice. |
| Human | Shared | Ordinary people who wield armaments to fight. |
| Warbeast | Shared | Beasts who specialize in combat. |
Themes
List of Nova Grappler Cards
Grade 0
Grade 1
Grade 2
Grade 3
---
United Sanctuary
Dragon Empire
Star Gate
Others
Community content is available under
CC-BY-SA
unless otherwise noted.