Smash Up!! is the second ending theme of the Cardfight!! Vanguard Anime, and the second theme used in the first season. The theme is performed by the artist Shiina Hekiru. It debuted in Episode 16: Team Q4 Heads for the Regional Tournament! and was replaced by DREAM SHOOTER in the Episode 26: A Stormy Beginning! The National Championship!.
CD
The CD containing "Smash Up!!" and named after it was released April 27, 2011. It contains the following tracks:
1. SMASH UP!!
2. Truth, My Melody
3. SMASH UP!! (off vocal)
4, Truth, My Melody (off vocal)
Lyrics
想像以上のフラストレーション
もつれた心踏ん張って
ちょっと乱れたシチュエーション
迷い迷って抜けられそう

頭の中駆け巡る
明日の自分をイメージして そう

Smash Up!! ここから 突き抜けたい未来へ
諦めないで まだ見えない 飛び越えた先に
Smash Up!! 何かが そこにあると信じて
言い訳も理由もいらない

言い訳も理由も要らない
Souzou ijou no FURASUTOREESHON
Motsureta kokoro de funbatte
Chotto midareta SHICHUEESHUN
Mayoi mayoi tte nukeraresou

Atama no naka kake meguru
Ashita no jibun wo IMEEJI shite Sou

Smash Up!! Koko kara Tsukinuketai mirai he
Akiramenai de Mada mienai Tobikoeta saki ni
Smash Up!! Nani ka ga Soko ni aru to shinjite
Ii wake mo riyuu mo iranai

Ii wake mo riyuu mo iranai
Characters that appear
Video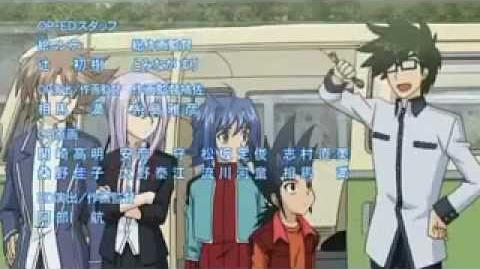 Community content is available under
CC-BY-SA
unless otherwise noted.