---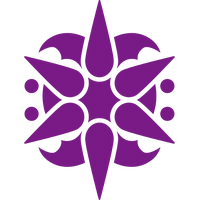 "Spike Brothers" (スパイクブラザーズ Supaiku Burazāzū) is a clan from the Dark Zone nation, which has Imaginary Gift

. It is themed after many brutish races such as Ogres, Demons, and Goblins competing against each other in an athletic sport known as "Gallows Ball", which takes after real-world sports such as American football and rugby. In Gallows Ball, however, cheating and fixed matches are prominent, and many weak players die often, as there are no rules against the use of weapons or modifications.

Playstyle
Spike Brothers are an offense-heavy clan that focuses on having high power rearguards. In order to maintain this power, many of their units have abilities that send a rearguard into the soul with the purpose of superior calling a copy of that rearguard from the deck. This not only makes their field consistently dangerous, but also increases the likelihood of drive checking and damage checking triggers as normal units are taken out of the deck.
VG-V-EB09 introduces the ability to move Force Markers between circles, allowing more aggressive attacks with more power or an extra critical depending on which Force they pick. There are also units that have skills enabled if the unit has a Force Marker on its circle.
Spike Brothers has the Force Imaginary Gift, which allows their rearguards to hit even higher numbers.
Known/Notable Fighters
Design
Races
Sets containing Spike Brothers Cards
Booster Sets
List of Spike Brothers Cards
Grade 0
Grade 1
Grade 2
Grade 3
---
Community content is available under
CC-BY-SA
unless otherwise noted.